Nottinghamshire haven't played an away first-class match against Kent since the start of the decade.
Their last Specsavers County Championship meeting was with the pink ball at Trent Bridge two years ago, when the counties met in Division Two.
Back in 2010, Notts picked up a draw at The Nevill Ground in Tunbridge Wells and return for an important fixture over the next few days.
The clash will see Notts bidding to move away from the foot of the First Division table. Newly-promoted Kent were bundled out for only 59 against Somerset on Thursday, in their latest championship match.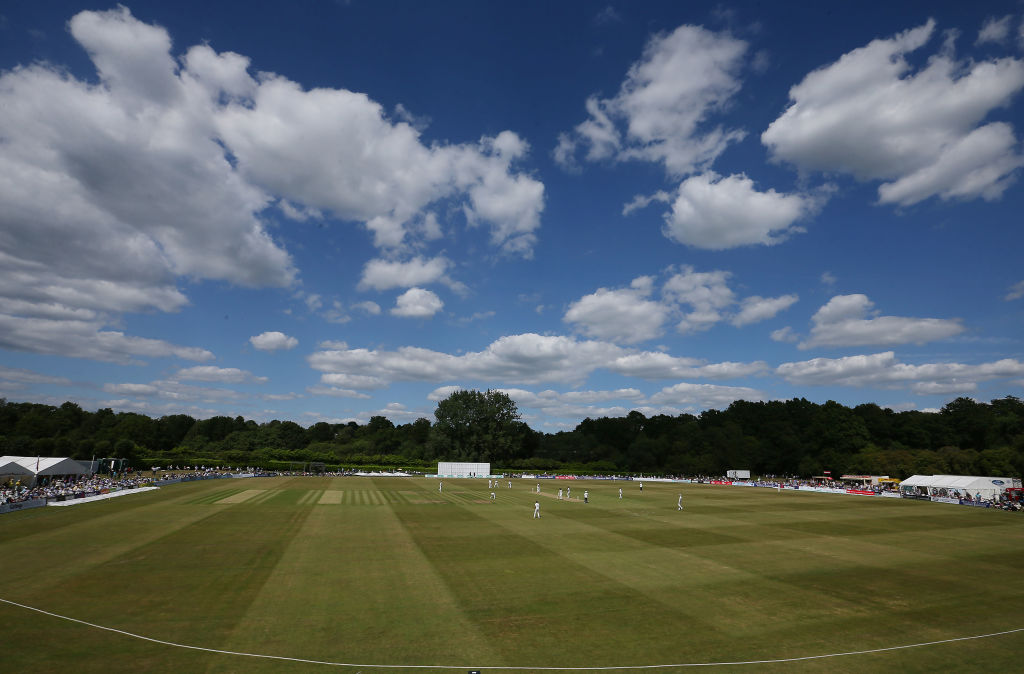 Head-To-Head
Nottinghamshire and Kent have met on 182 previous occasions in first-class cricket, with the first fixture taking place at Town Malling in 1837.
There have been 65 victories for Notts over the years and 52 losses. A further 64 matches have been drawn and there was one complete wash-out, with not a ball bowled in the Trent Bridge clash of 1901.
Kent have hosted the contest on 90 occasions, at such varying venues as Town Malling (3), Dover (12), Maidstone (9), Folkestone (3), Catford (4), Blackheath (3), Gravesend (8), Gillingham (3), Beckenham (2), Crystal Palace (2), Cranbrook (2), Dartford (1), Canterbury (Beverley Ground (1) and St Lawrence Ground (24)), Tonbridge (3) and Tunbridge Wells (10).
The ten matches at this week's venue, The Nevill Ground in Tunbridge Wells, took place in 1914, 1925, 1926, 1939, 1961, 1973, 1985, 1990, 1996 and 2010.
Both teams have been victorious on four occasions, with two other contests being drawn. Notts last won at The Nevil ground in 1985.
Last Time
Notts last visited Tunbridge Wells in their championship-winning season of 2010. That campaign had started with a convincing home win over the south east county and Chris Read's side were sitting pretty at the top of the table ahead of their trip to the Nevill Ground.
The season had started with Neil Edwards and Bilal Shafayat at the top of the batting order but both had lost their places by the time of the seventh match, in early June.
Alex Hales had been brought into the side and scored a century batting at number three against Hampshire. He was then pushed to the top of the order and joined by a new partner, with Samit Patel opening for the county for the first time.
Patel fell for just 10 but Hales was in sight of another splendid century when he chipped back to Sri Lanka spinner Malinga Bandara for 95.
David Hussey scored 52 in the middle order but it was Chris Read's unbeaten 112 that lifted Notts to 462 all out.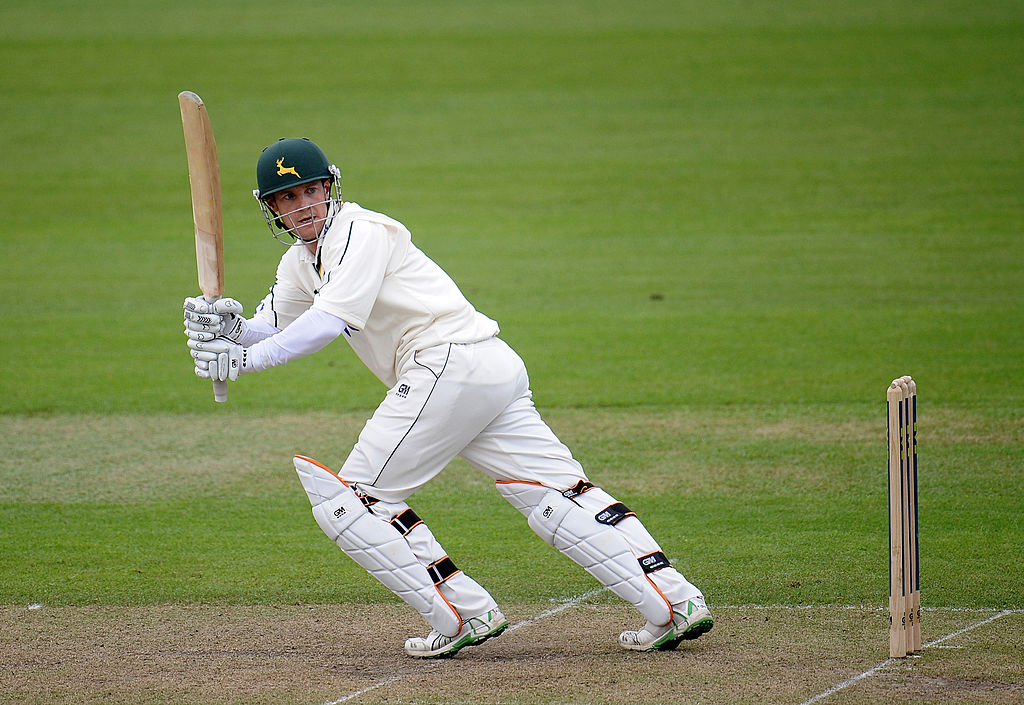 Kent's reply got off to the worst possible start. Joe Denly nibbled at a good length ball from Darren Pattinson – brother of current favourite James – off the first ball of the innings, and Hussey took a routine catch at slip.
Nottinghamshire enjoyed slim pickings from then on, although they did have Kent at 176 for five when Patel removed Rob Key.
Darren Stevens with 197 and James Tredwell, who made 115, put on 270 in 65 long overs for the sixth wicket.
Kent were eventually all out for 570, leaving enough time for Patel to show a liking for his new opener's berth, making a stylish 76 not out as the game petered out into a draw.
History – The noteworthy, quirky and unusual from previous first-class matches between Notts and Kent.
MICHAEL MCINTYRE PLAYED FOR NOTTS
Born in St Ann's, Nottingham in 1839, Michael McIntyre was the eldest of three brothers who played first-class cricket for Nottinghamshire.
Martin made 45 appearances and William 14. Michael, although considered to be just as talented, only played in one county match, against Kent at Trent Bridge in 1864.
He bowled three overs without taking a wicket and was 0 not out from his only innings.
McIntyre was then engaged as a professional by Thomas Walker at the new ground in Eastwood, but he later fell on hard times and died at Basford Workhouse of phthisis (also known as consumption) on 9th October 1888.
1857
Reputedly one of Nottinghamshire's quickest round-arm bowlers James "Jemmy" Grundy died of gout at the Midland Hotel, Carrington, where he was the landlord. Born in 1924, he was the unwilling victim of a piece of cricket history at Lord's in 1857 when he became the first cricketer to be given out handled the ball whilst guesting for MCC against Kent. Grundy's best bowling performance of 9-19 for Notts was also against Kent at Trent Bridge in 1864.
1890
The first time a Nottinghamshire captain had declared an innings closed was against Kent at the Bat and Ball Ground in Gravesend. On the final day, skipper Charles Wright closed his side's second innings on 157-5, leaving Kent a target of 231. The bold tactic nearly paid off, Kent clinging on to draw at 98-9.
1937
Chasing a target of 310 in just three hours is always a little daunting. However, playing against Kent at Canterbury, Notts cantered to a five-wicket success, achieved with a full 45 minutes to spare. Joe Hardstaff junior was the architect behind the win, rattling up a century in just 51 minutes, an innings that won him the Walter Lawrence Trophy for the fastest of the summer. After arriving at the crease, he scored 117 out of 134 runs added in an hour and although he fell for 126, the victory was already well within sight.
1987
Richard Hadlee's only hat-trick for Nottinghamshire came at the St Lawrence Ground in Canterbury. Following on, Kent were sped to defeat when Taylor, Aslett and Tavare were removed at the top of the order to leave the score 9-3.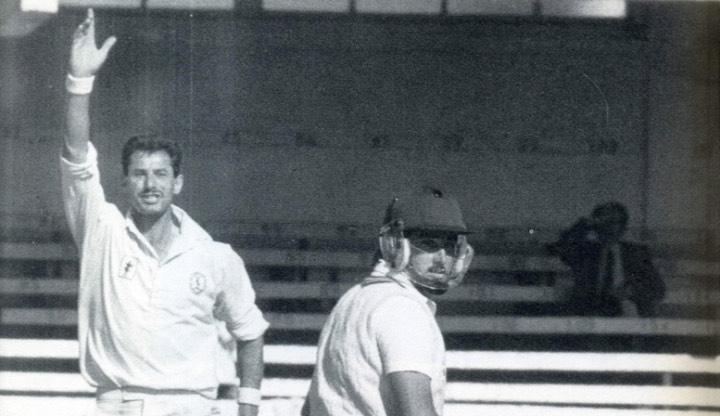 1993
For the first time since 1863, Notts re-wrote the record books by winning a match after being asked to follow-on.
Trailing by 152 runs to Kent at Trent Bridge, they made 330 in their second innings and then dismissed their opponents for 104, with Mike Field-Buss taking 6-42 and Andy Afford grabbing 4-35.
1990
Chris Broad scored exactly 50 centuries during his 340-match first-class career. The highest came whilst representing Nottinghamshire against Kent at the Nevill Ground, Tunbridge Wells. The left-hander scored 227 not out, sharing a fourth-wicket stand of 285 with Derek Randall, who scored 178.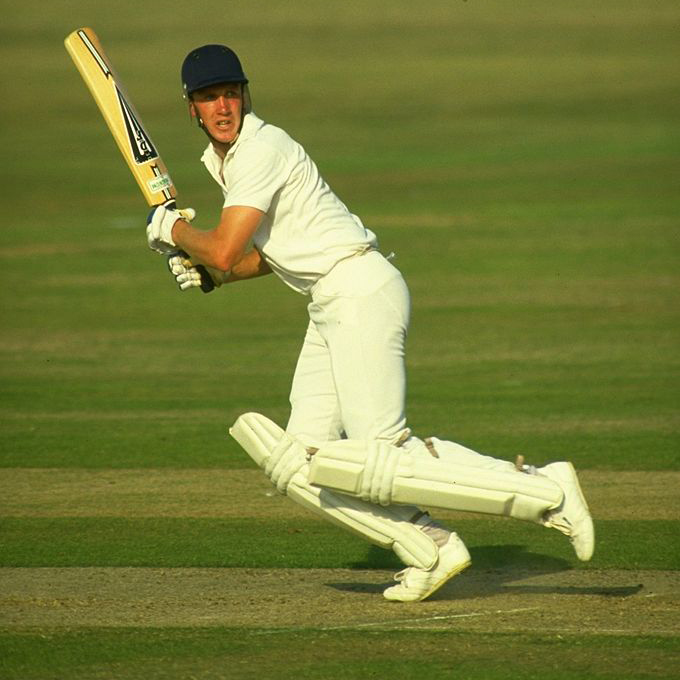 1999
On the opening day of a PPP Healthcare County Championship match against Kent at Trent Bridge, Nottinghamshire's Wayne Noon broke a county record. The wicketkeeper became the first Notts gloveman to take seven catches in an innings.
2005
Batting against Kent at Canterbury, Nottinghamshire's Jason Gallian was run out for 199. Having already fallen for the same score, also to a run out, against Sussex at Trent Bridge earlier in the same season, Gallian became the first batsman in the history of the game to be dismissed whilst one run short of a double-hundred on two occasions.
2005
Despite still having one match left to play, Nottinghamshire clinched the Frizzell County Championship title when they defeated Kent at Canterbury by 214 runs. Chasing a mammoth 420, the home side were skittled out for 205, with AJ Harris claiming 6-76 to kick-start the celebrations.
Stats (in first-class matches between the two counties)
Highest Team Total | Notts: 602 (Trent Bridge, 1904), Kent: 600-6dec (Canterbury, 2006).
Highest Individual Score | Notts: 272 J Iremonger (Trent Bridge, 1904), Kent: 269* AE Fagg (Trent Bridge, 1953).
Best Bowling | Notts: 9-19 J Grundy (Trent Bridge, 1864), 9-unknown W Clarke (Town Malling, 1840), Kent: 10-65 GC Collins (Dover, 1922)
Hat-tricks | Notts: W Flowers (Maidstone, 1888), MNS Taylor (Dover, 1965), RJ Hadlee (Canterbury, 1987), Kent: DVP Wright (Trent Bridge, 1937), C Lewis (Trent Bridge, 1939)
Played For Them Both
MATT MILNES
Nottinghamshire's players will be looking forward to catching up with one of their former team-mates over the next few days.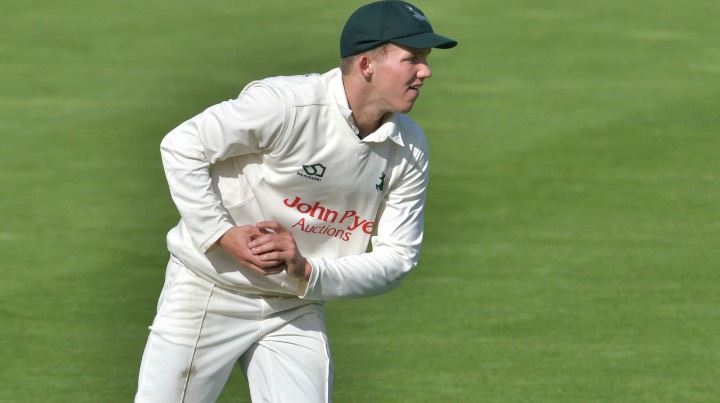 Matt Milnes played in six first-class matches for Notts last season, scoring 100 runs and taking 11 wickets.
The Nottingham-born pace bowler switched counties by joining Kent during the winter and has already picked up 32 first-class wickets this season and bagged a five-wicket haul during the Royal London One-Day Cup.
Amongst the other players to have represented both Nottinghamshire and Kent are Dave Halfyard, Mark Ealham and Charlie Shreck.
Milestones
Nottinghamshire players approaching first class milestones this week are:
(4972) Stuart broad is 28 runs away from 5,000.
(1926) Luke Fletcher is 74 runs away from the career landmark of 2,000 runs.
(920) Jake Ball needs 80 runs to reach 1,000.
(246) James Pattinson needs 4 more wickets to reach 250 in his career.
*******
A Notts Outlaws squad brimming with international talent will commence their T20 Vitality Blast campaign against Worcestershire Rapids at Trent Bridge on Thursday 18 July, with adult tickets priced at £10. Secure your seats…