Notts Outlaws' fixture schedule for 2021 has been announced, featuring three opportunities for supporters to make the Vitality Blast at Trent Bridge a firm fixture for their Friday nights.
Nottinghamshire's domestic fixture list for 2021
The Nottinghamshire faithful's first opportunity to kick off their weekends at Trent Bridge will be on 11 June against Birmingham Bears, before the Outlaws continue their title defence at home against Derbyshire Falcons a week later and against Yorkshire Vikings on Friday 9 July.
Further home weekend cricket in the Blast is scheduled for Saturday 26 June and Sunday 18 July against Lancashire Lightning and Durham respectively.
The average attendance for T20 fixtures in 2019 exceeded 12,000, with many thousands watching each game in 2020 via the live stream. The Outlaws will play seven home group stage fixtures in the competition in total in 2021.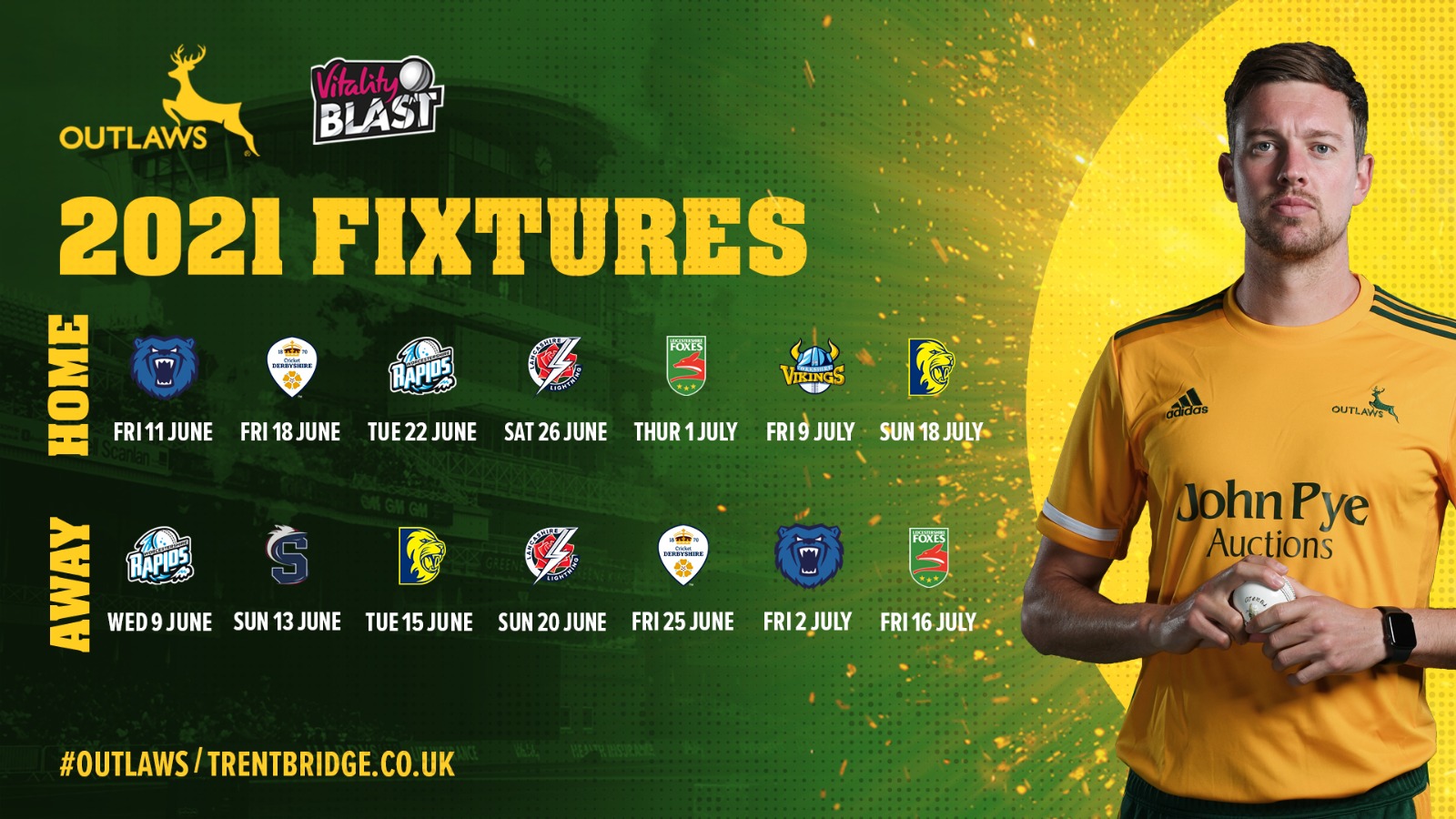 Trent Bridge's inaugural hosting of the Royal London Cup Final has, meanwhile, been confirmed for Thursday 19 August with tickets currently on sale exclusively to members.
With Nottinghamshire's entire home County Championship season taking place at Trent Bridge, and with the venue hosting six days of international cricket in July and August, the Outlaws' 50-over campaign will take them on the road across seven venues.
Starting against Warwickshire at Edgbaston on Sunday 25 July, the campaign will also take in trips to the Kia Oval, Welbeck, Derby, York, Cardiff and Grantham.
Nottinghamshire Director of Cricket, Mick Newell, says the fixture announcement is just as notable a moment for players and coaches as it is for members and fans.
"We've had to wait longer than usual for a look at the fixtures for this year, so there's certainly been some pent-up excitement among the squad to see them," he said.
"We're looking forward to the prospect of seeing crowds back this year, so five home matches taking place on either a Friday, Saturday or Sunday in the Blast is good to see."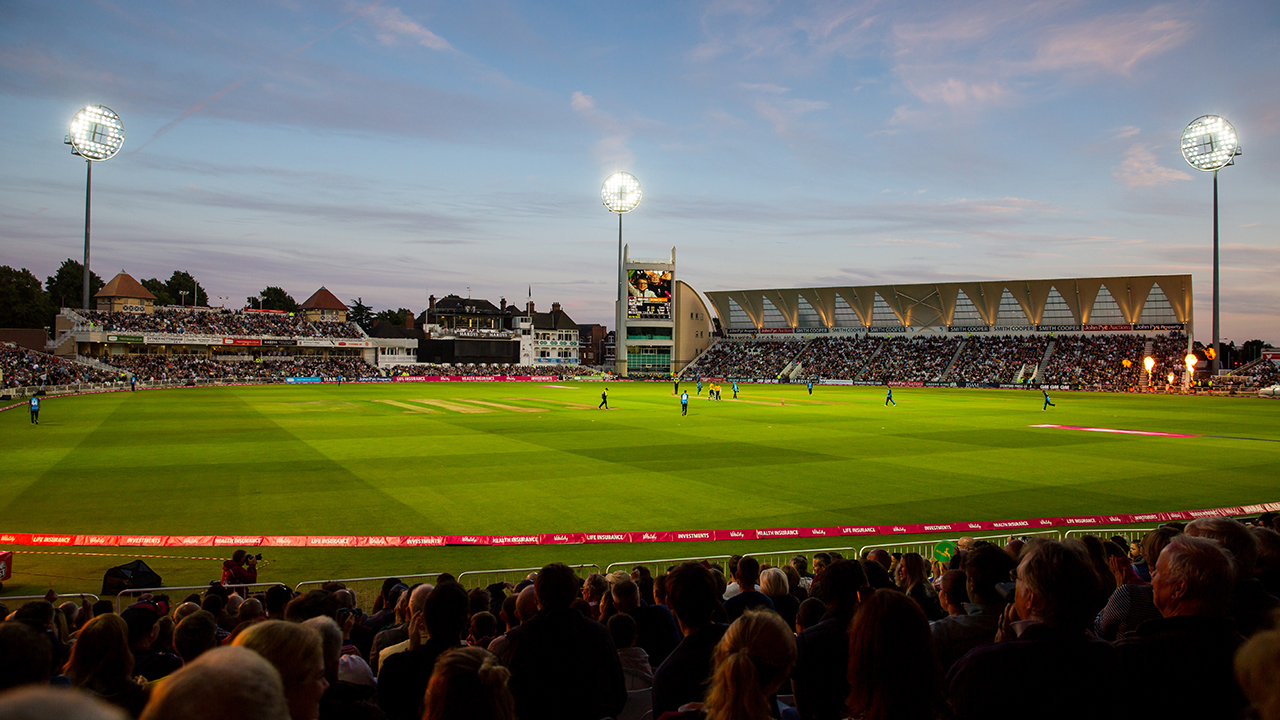 While Nottinghamshire's group stage 50-over cricket is all set to be played on the road, Newell hopes the arrangements in place will make the matches accessible for members and supporters alike.
"In the context of an extremely congested fixture list, and the pitch preparation time required for the return of Test cricket, all four of our home 50-over group-stage fixtures are taking place away from Trent Bridge," he said.
"This provides two opportunities for us to be hosted at Welbeck, who have done a terrific job for us in recent years.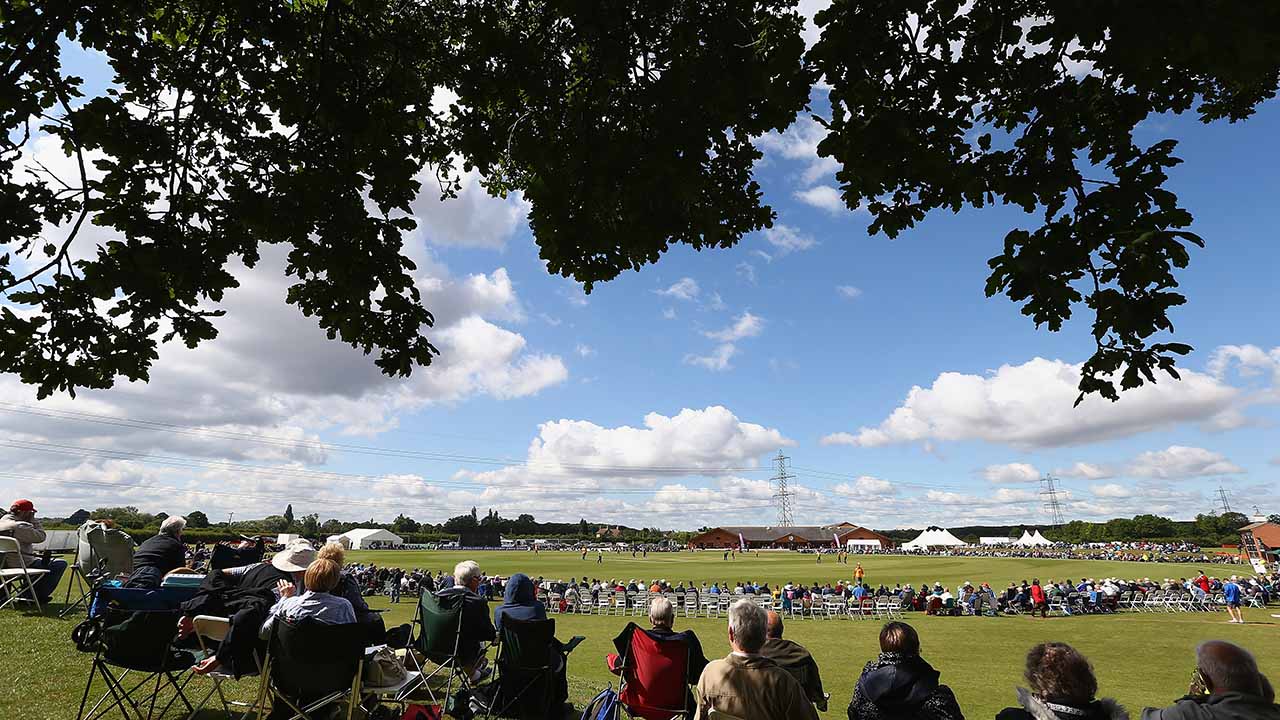 "And after their only previous match fell victim of the weather in 2019, I'm pleased for Grantham Cricket Club that we play Northamptonshire there this summer.
"Our supporters may also recall us hosting Derbyshire's home fixtures against Notts at our home ground in 2020.
"With our Test Match starting at Trent Bridge that day, Derbyshire are returning the favour and will host our match against them on Wednesday 4 August.
"With their ground being in close proximity to Nottingham and with the opportunity of sharing a live stream, we hope many of our members can watch the game.
"Overall, an exciting season awaits, with an array of high-quality cricket coming our way across the different formats.
"We're hopeful of that being possible with our members and supporters in attendance, and the sight of people enjoying their cricket at Trent Bridge is something we're all looking forward to immensely."
*******
Nottinghamshire membership for 2021 is now on sale, with those who choose to join our club bestowed with entry to all scheduled home domestic cricket, international tickets in members' areas and a whole host of additional exclusive perks.