This extract from the Winter 2020 edition of Covered, the Nottinghamshire members' magazine, gives an insight into the driving forces behind Samit Patel as he heads towards the end of his second decade with Notts.
Nottinghamshire are sauntering to defeat in one of 231 First-Class appearances for Samit Patel. They don't have a prayer of salvaging anything from the game, but our protagonist is providing some stubborn resistance in partnership with the tail-enders.
Needing serious runs with not a lot for company, it's a dead game. At tea, most of the squad have packed their bags to watch the last knockings. As they queue for food at tea, Samit works his way along the line re-assuring everybody that he'll find a way to win.
"Bally, Fletch, I'll knock these off. I'm feeling good, no problem."
"Mull, I've got this you know."
"OK mate, it's looking tough from here, but good luck."
Notts go on to lose the game and this particular tale of triumph against all odds never came to pass.
It serves though, to underline an extreme character trait that has propelled Samit to the very top of the county game with 60 England appearances to boot; his self-belief is beyond comprehension.
Even those closest to him have never quite worked out if he believes half of what he hopes to do with bat or ball in hand.
Director of Cricket Mick Newell has seen numerous positive examples of match-winning strength of mind since handing the now stalwart all-rounder his professional debut in 2002.
"Samit has the hide of a rhino and I'm not aware of any other cricketer that, when he's in the moment, won't even acknowledge the possibility of defeat," said Mick.
"Whatever Samit goes through and whatever you say to him, you won't knock him down. He will always come back fighting.
"There are games he's helped us to win and there are games he's won on his own. He'll be remembered for that match-winning ability as much as he's remembered for his statistics.
"He was in our second eleven at 14 when he got Michael Lumb LBW and we could see that he was a talented cricketer, but the subtle difference between him and others is that he's a games player and he's always looking for ways to win when he's losing.
"He's the most extreme example of a player who will verbally express his belief that he's going to win any particular game.
"He'll want to talk about it and he'll want everybody to hear it rather than just get on with it.
"He's backed that up over the years and I actually think he's a better match-winner now than he was five or six years ago when he'd get you somewhere near and Chris Read or James Taylor would finish it off. He needs to be the finisher now.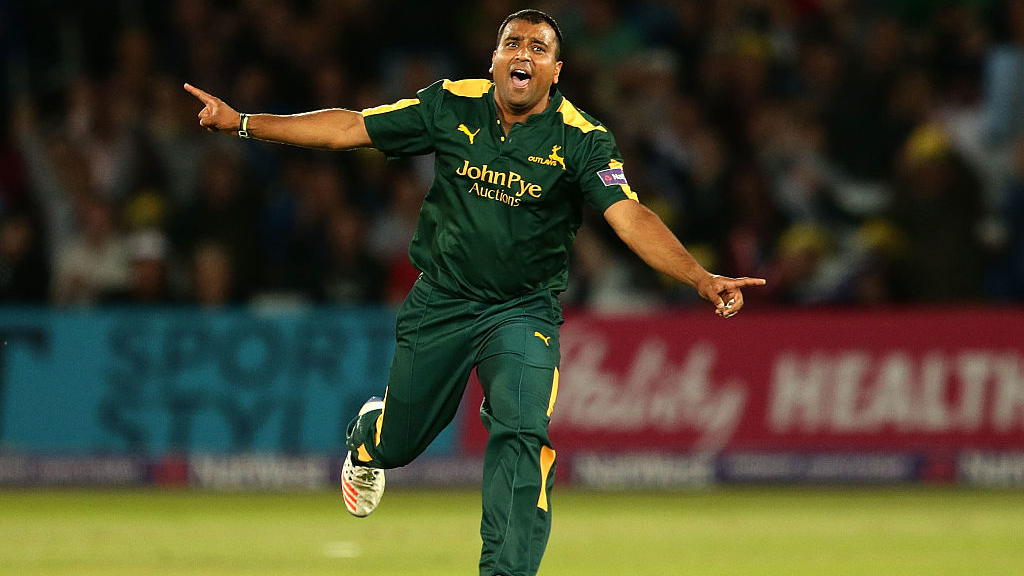 The man himself feels that his confidence is both learned and earned.
"I played cricket from a very young age and as I played more and won more, I developed a belief that I could win games from increasingly difficult positions," says Samit.
"There are times when I genuinely believe it and nobody else does and times when I might say something to rev the boys up. Either way, once you believe in yourself, others will look to you in pressure situations.
"The game could be gone, but if you get that bit closer to a result, the team will be mentally stronger next time.
"I've always looked at Alastair Cook as an example of a player with freak mental strength. Whenever things went off around him, he stuck to what he was good at and always had a plan.
"That clarity is a big part of what brings you success."
*******
Covered magazine is published three times per year, with complimentary copies included as part of each Nottinghamshire membership.