Steven Mullaney feels the Nottinghamshire squad can benefit from the change of emphasis brought about by a Covid-safe pre-season programme.
Mullaney and his charges have switched to a one-to-one training plan after the introduction of the latest national restrictions – a significant change to the squad-based activities that are more typical at this time of year.
However, the Notts captain envisages the more in-depth approach paying dividends come the start of the season.
"In some ways, it's been a blessing for our squad that our plans have changed – it allows us all to focus more closely on our individual games," he said.
"The quality of one-to-one coaching that people are getting at the minute is going to help everybody I think.
"In some ways, it's been a blessing for our squad that our plans have changed."

Steven Mullaney
"Hopefully we can prove that when we get onto the field in April – and hopefully we can have fans in the ground to see it as well."
Three new names have been added to the Nottinghamshire lineup so far this winter, with Dane Schadendorf and Toby Pettman joined by a returning face in Academy graduate Brett Hutton.
Pettman and Hutton will add depth to the Green and Golds' bowling stocks – something the skipper is grateful for.
"Brett's fitted straight back in to the squad," he confirmed.
"We all know what he's about, and his stats speak for themselves.
"As for Toby, he's a very intelligent lad – I'm not sure I'll be talking to him much about his Classics degree!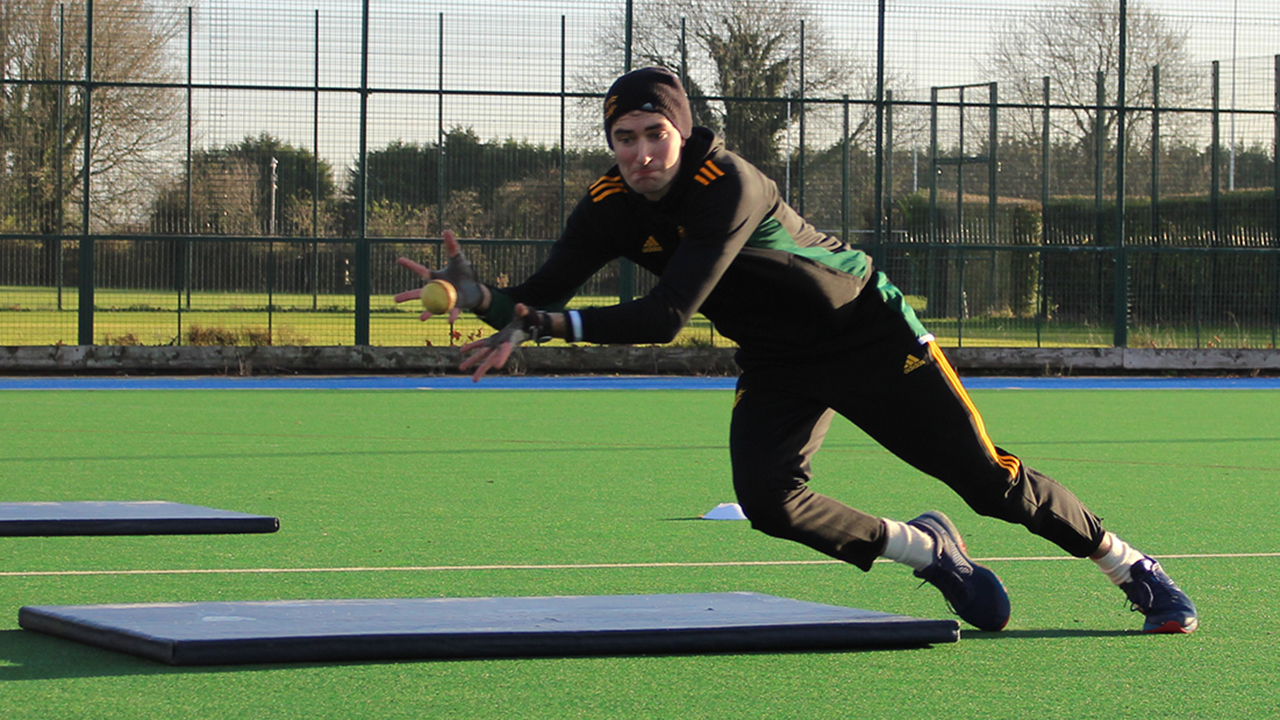 "I've not been able to see him bowl since he signed, but all the reports I've heard are very positive. He's tall, gets a lot of bounce, has good stats against First-Class counties, so I'm excited to see what he can do.
"I don't think you can ever have enough seamers in your squad. Whether people like it or not, there are always injuries – seam bowling is a tough art, you put your body through quite a lot of rigmarole and a certain number of injuries and niggles are just the nature of the game.
"With so many options, everyone knows that they need to be at the top of their game to get into that first XI of the season. And if you're going to compete in a tournament, you need consistent performances from everyone – not just from the team in that first game, but from the whole squad."
Restrictions permitting, the next significant escalation of the Notts squad's preparations will come in February with a return to the grass pitches covered by the marquee at Lady Bay.
It is a landmark which Mullaney is eagerly awaiting.
"The next four or five weeks will help us all to build up to 'go time' when we get into the tent," he said.
"That's where the real work is done, when you get onto the kind of surfaces you'll be playing on in a game.
"That time in the tent is a really good opportunity to get a sense of where people are at, so I'm really excited about that first day."
*******
Nottinghamshire membership for 2021 is now on sale, with those who choose to join our club bestowed with entry to all scheduled home domestic cricket, international tickets in members' areas and a whole host of additional exclusive perks.