Ben Compton feels he is benefitting from the freedom to dictate his own training regime as he gears up for a second full season on the Nottinghamshire staff.
Compton, who signed a one-year contract extension at the end of the 2020 campaign, saw his planned winter posting to Zimbabwe called off because of the pandemic. But the opener now plans to make the most of an extended period at Trent Bridge to focus solely on his game.
"My training before Christmas had a really strong red-ball focus, because I was planning to be in Zimbabwe playing four-day cricket around about now," he said.
"All sport over there has been put on hold – but we all recognise how lucky we are to even be training, so it's just one of those things you've got to deal with.
"And now I've got this block of time to mix my training up if I want. The coaches stress to us that we've got a lot of freedom in terms of how we want to go about things, which I really enjoy.
"It allows you to go on feel, look at your feedback from previous seasons or sessions and emphasise those areas and skills that you need to improve."
Compton made his breakthrough into the Notts first team towards the end of the 2019 season, making two appearances at the top of the order.
Although the 26-year-old was unable to add to his first-team tally during a severely curtailed 2020 campaign, he maintains a positive outlook on his progress over the last 12 months.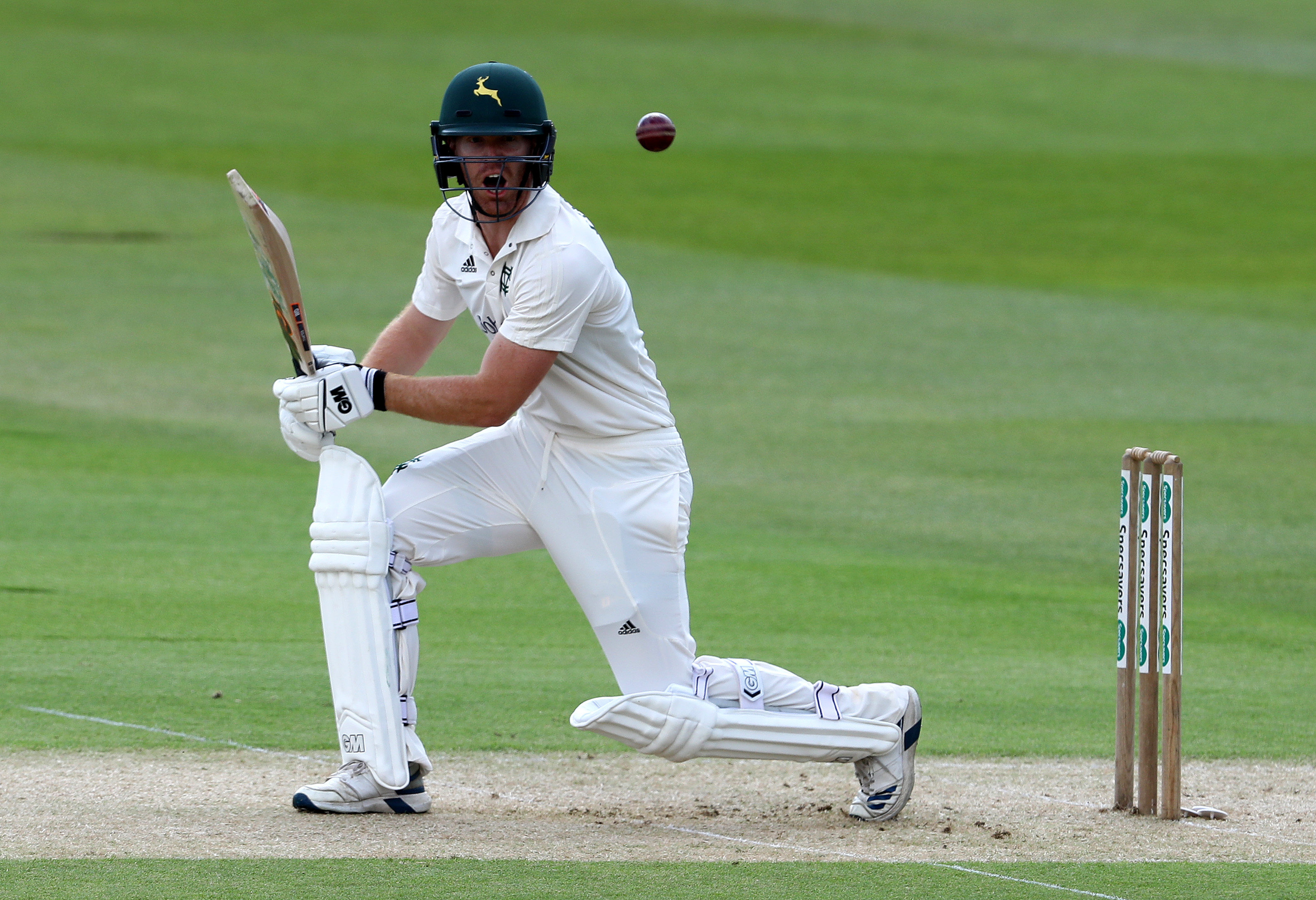 "The past year gave me a chance to gel into the squad, get to know the lads well and figure out what my role in the team is," he said.
"I feel like I've got my feet under the table, and the fact that everyone gets along with each other well is a real bonus.
"And as a club, we're all really happy to have been able to win a T20 trophy to round off a challenging year."
With his background in South African cricket, Compton's pathway into the professional game has been somewhat different to many of his teammates.
But he feels the blend of backgrounds in the home dressing room, with Academy graduates rubbing shoulders with international stars, helps to generate a harmonious atmosphere.
"To be able to play for a club like Notts having grown up in South Africa… I couldn't really ask for more."

Ben Compton
"One of the amazing things about sport as a whole is how it can bring people together," he said.
"The varied experiences we've had in the squad allow us to gel as people over different experiences and upbringings.
"My journey is very different to a lot of guys who grew up in the system here in England, but I always wanted to play cricket in England.
"I suppose I was trying to follow in my cousin (Nick)'s footsteps, in the same way that he was trying to follow in his grandad's (Denis). There's a bit of a generational ladder going on there for us.
"It's been a challenging journey at times, and it's not always been easy to break the door down and get into the game, but the coaches here have all been hugely supportive.
"To be able to play for a club like Notts having grown up in South Africa… I couldn't really ask for more."
*******
Nottinghamshire membership for 2021 is now on sale, with those who choose to join our club bestowed with entry to all scheduled home domestic cricket, international tickets in members' areas and a whole host of additional exclusive perks.